The Driver Qualification File can be overwhelming when you begin. But, with this DQ File checklist, you can be sure all your driver's information is up to date. This checklist will make it easier for you to stay compliant.
What is a driver qualification file?
A DQ file should be created and maintained for every driver with a Commercial Driver's License (CDL) by his or her employer. It contains documents proving each driver has a valid license. This is an FMCSA requirement and can be asked for during a safety audit. Failure to comply can cause hefty violations and fines. In 2020, there were about 3,000 enforcement cases alone that averaged over $6,000 in fines per company.
Why is a Driver Qualification File Necessary?
The goal of a driver qualification file is to ensure your drivers retain their qualifications. It allows you to see if there are any moving violations, drug, and alcohol violations, and shows that the correct training has been done. The DQ File allows you to be sure your employees are compliant in the eyes of the FMCSA.
What should the Driver Qualification Checklist Include?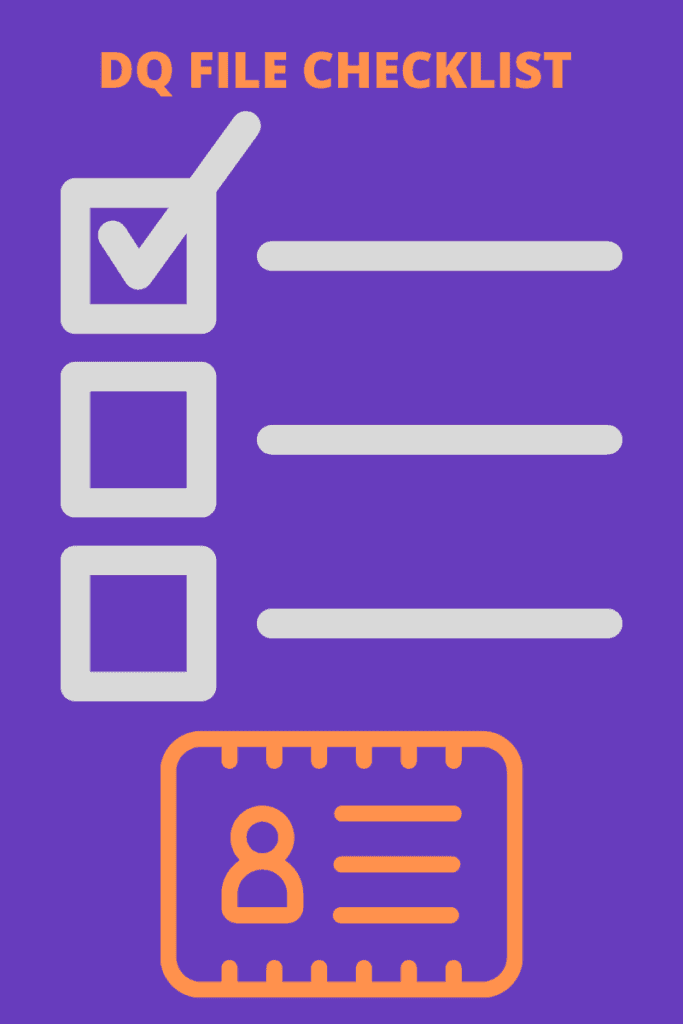 Per FMCSA guidelines, your Driver Qualification File should include the following.
Employment Application
Medical Certificate
Copy of the Driver's License
Motor Vehicle Record
Annual Driver's Certificate of Violations
Road Test Certificate
Pre-Employment Drug and Alcohol Testing Results
Drug and Alcohol Testing Policy
Previous Employer Responses
Training
Where to start?
Are you not sure where to begin? Start here with us! Begin by ordering your driver's Motor Vehicle Record (MVR). Here at MVROnline, we make it easy to order MVRs for your employees. We offer MVRs for 48 states and the majority come instantly. Order Now
You can also download our DQ checklist and ensure yours is complete for each driver.
Need help organizing or maintain your drivers DQ files? Ask us about our new File Manager feature!