A commercial driver's license (CDL) is used to operate vehicles that transport goods or passengers for the purpose of financial profit. When employers hire those who hold this type of license, it is important that they determine that the driver has a valid license status and medical certificate. To determine this, companies have the option to pull CDL driving records.
What Is A CDL Driving Record?
A CDL driving record is a motor vehicle report that shows information that pertains to the commercial driver's license. This can include information about the driver's medical certificate, the license status, and any violations. A CDL Driving record is a great indicator of whether the employee is eligible to drive or not for your organization.
The driving record can show the following information:
CDL class and type.
Expiration dates for the license and medical certificate.
Issue dates for the license and medical certificate.
Medical examiner information.
Violations such as a speeding ticket or DUI.
*Information can vary by state.
How Often Should I Pull My CDL Driver's Record?
For best hiring practices, you should pull your driver's records at the time of hire. This helps ensure that the driver has a valid license and medical certificate. The report also shows any violations the driver may have. Pulling a CDL driving record can show the information you need in order to make the right hiring decisions.
Based on FMCSA guidelines, you should pull your driver's MVR annually. An annual MVR will show the updated medical card expiration date, any new violations, and the current license status. This helps your organization stay compliant and keep your driver records up to date.
Managing Your CDL Drivers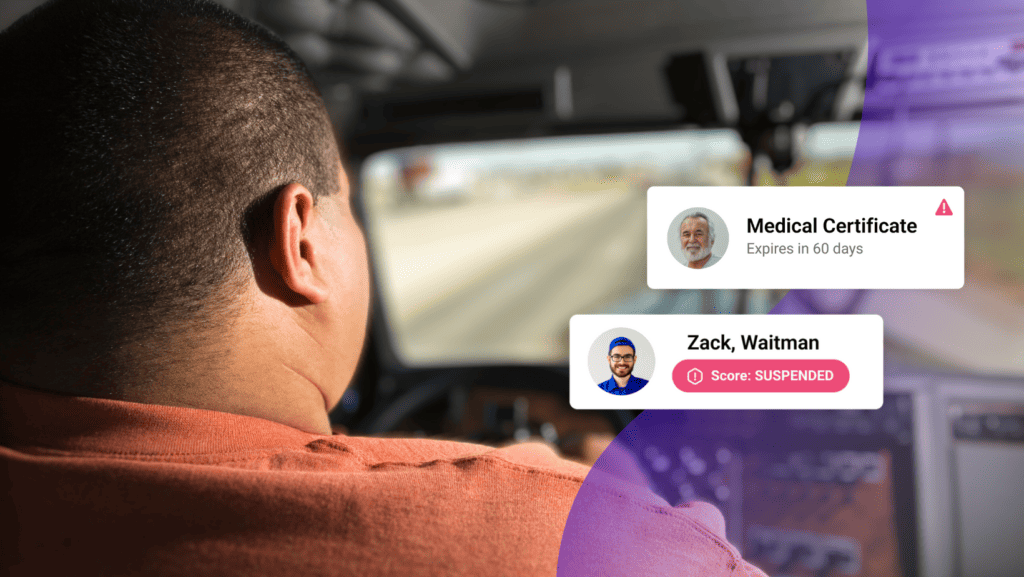 While an annual MVR is the minimum requirement, it will not provide you with timely updates that can result in someone falling through the cracks. Increase safety and compliance with MVR Monitoring technology. MVR Monitoring notifies you of negative changes in your driver's license status as new convictions or license status changes hit the DMV. You can also receive reminders 30, 60 or 90 days before medical certificates and driver's licenses expire.
Pulling the CDL driving record yearly is increasingly no longer enough, especially with the rise in nuclear verdicts. With MVR Monitoring, you have access to nationwide MVRs, PSP and CDLIS reports, can assign online driver training, and more. Ready to learn more about how MVR Monitoring can help you manage your CDL drivers?