Are you struggling to hire and retain safe drivers? You're not alone. Many ongoing issues, including the the Covid-19 pandemic has had a large impact on the driving industry. With many consumers wanting to buy goods online and stay home, this has further increased the workload and demand for drivers everywhere.
Many businesses, perhaps like yours, are wanting to get back to full operations, but are having a hard time finding the right employees. It's time to get creative on attracting talent and not skip out on any safety measures!
Driver Shortage To Continue
First, let's examine why the industry is facing a continuing driver shortage. In addition to Covid-19 creating even more need for delivery services, younger workers are not entering the industry at a rate high enough to replace the aging workforce.
Recent rules and regulations have become a factor as well. For example, the Clearinghouse regulations deemed about 70,000 drivers ineligible in 2020. New FMCSA rules also look to close safety gaps in the industry. As of November 2021, any driver with a positive drug or alcohol test will not be able to renew, upgrade or issue a CDL license. This is causing companies to potentially lose even more drivers.
Here are tips you can implement (if not already) to help hire and retain safe drivers for your organization.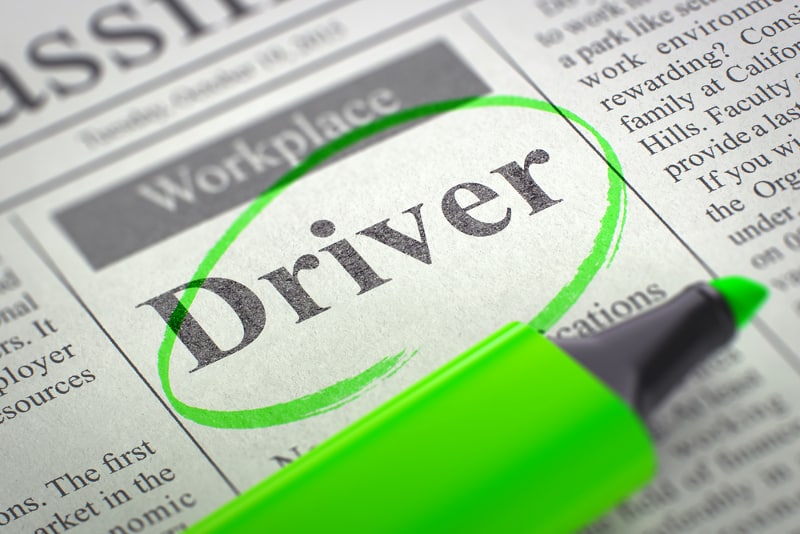 Hiring Tips
If your employee will have any driving related duties, be sure to:
Check their MVRs before hiring. Asses your candidates driving history. Check their latest infractions, violations, and license status. Do they match your hiring criteria? At MVR Online we can help you ordering your pre-hire records.
Contact their references. A good work history and safety records is a proof that a candidate may be eligible for a new position in your organization.
Have your candidates pass a road test. To evaluate their safe driving skills, have them take a road and written test.
Retaining Top Talent Tips
The trucking industry has one of the highest turnovers in history. In 2020, larger trucking companies saw 90% turnover and smaller companies saw a 69% turnover. To help reduce turnover, follow these four tips:
Show your drivers that you appreciate them. Be sure to celebrate anniversaries and milestones to help show their effort is appreciated.
Respect their schedules. Allow drivers to have time off the road and at home with their families.
Take the time to develop relationships with your drivers. Get to know your drivers and build a relationship with them.
Provide them with the resources they need. Offer your drivers the benefits and resources they need. This could include driver training, time off, or a balanced schedule.
Safety Pays for Everyone
A safe workplace is a win – for everyone. When employees feel safe, valued, and understood they perform better and want to remain employed for the long term. While a company that establishes a clear safety culture can have many benefits. More responsible and safe drivers mean less accidents and violations.
A large trucking accident can cost employers up $120,000. This can be easily avoided by choosing drivers who are a right fit from the start.
The ongoing driver shortage does not seem to be ending any time soon. Stay ahead of the shortage by choosing the right employees that fit your company. You can start here, by ordering your MVRs today!