Is checking your drivers' MVRs becoming a tedious task? We know the process can be time-consuming, specifically if your driver count is high. Entering each employee's information one by one, chasing employees to sign consent forms, and then finally reviewing the reports manually may seem daunting. If so, maybe it's time to transition to driver record monitoring. This technology simplifies the whole process. It lets you spend less time worrying about MVRs and more time focused on other aspects of your business.
What is Driver Record Monitoring?
Driver record monitoring software automatically scores your drivers based on risk level. No more need to spend hours manually reviewing each employee's MVR—the technology does it for you. It also continously flags any driver that needs more attention. This helps you zone in on your riskiest drivers and closes the gap between annual MVRs where anything can change.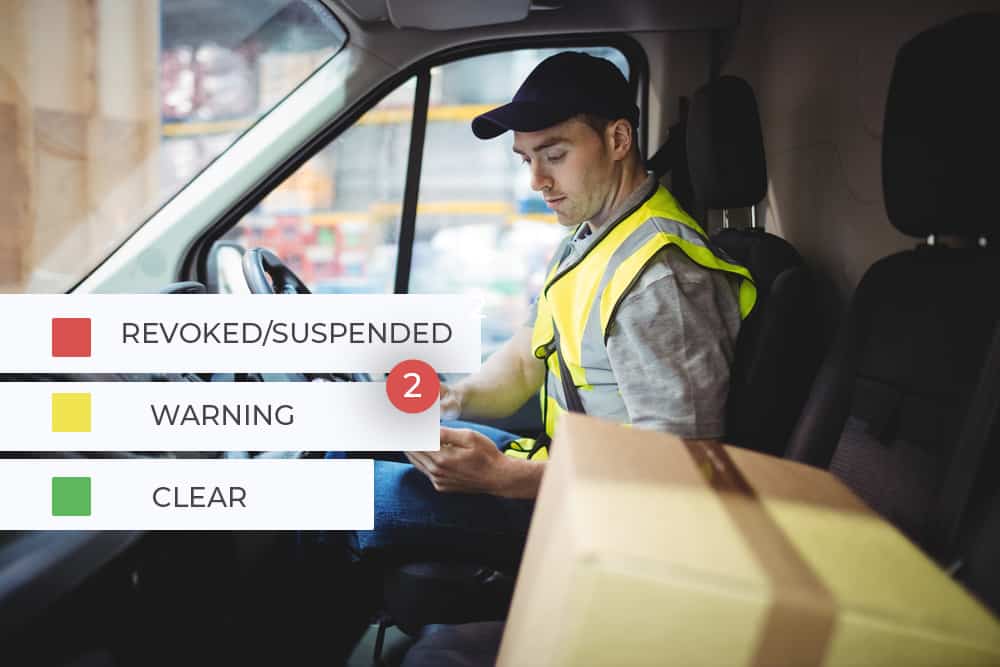 3 Things You Should Know
Our Driver record monitoring offers a variety of solutions for your organization. Here are three things you might not know about driver record monitoring:
Can replace Annual MVR: If you have commercially licensed drivers, you are well aware of the Annual MVR requirement. Most states won't require you to pull annual MVRs if you are actively monitoring your drivers. Only pull MVRs for the 5-8% of drivers who on average are the ones with negative license status changes throughout the year.
License and Medical Certificate Reminders: With so many drivers on the road, it can be challenging to keep track of driver's licenses and medical certificate expirations. Driver Record Monitoring reminds you 30,60, and 90 days in advance before important driver files expire.
Digital Consent Forms: The software offers a digital consent form to make gaining consent from your drivers faster and easier. Consent forms are saved in the system and can be easily personalized for your organization.
Start Today
Ready to spend less time manually pulling MVRs? With access to instant MVRs in 50 states, you can monitor and check their driver's license status with just a few clicks of the mouse. We're happy to share more and see if MVR monitoring is a better fit for your company.
Want to learn more about MVR Monitoring vs. Annual MVRs? Download our case study or contact us to schedule a demo.