Fleet safety is a hot topic – for good reason. Without a structured fleet safety program, a one-time accident could easily become a million-dollar loss.
Keep reading to learn 3 of the most critical elements every fleet risk management program should include. Let's dig in!
What is a fleet management program?
A fleet management program establishes policies and procedures needed to improve the overall efficiency, safety, and cost of a fleet. By enforcing a fleet management program, companies can:
Improve safety by identifying and mitigating risks that may lead to accidents, injuries, or fatalities.
Reduce costs associated with accidents, including vehicle damage and insurance claims.
Comply with federal regulations to prevent fines and legal actions.
Maintain a good reputation by avoiding negative publicity related to accidents and violations.
Create a safety culture that establishes organizational alignment and promotes driver accountability.
Did you know? According to Travelers Insurance, fleet vehicle accidents are among the most costly injury claims for businesses. The average cost of a loss related to vehicle accidents is approximately $70,000.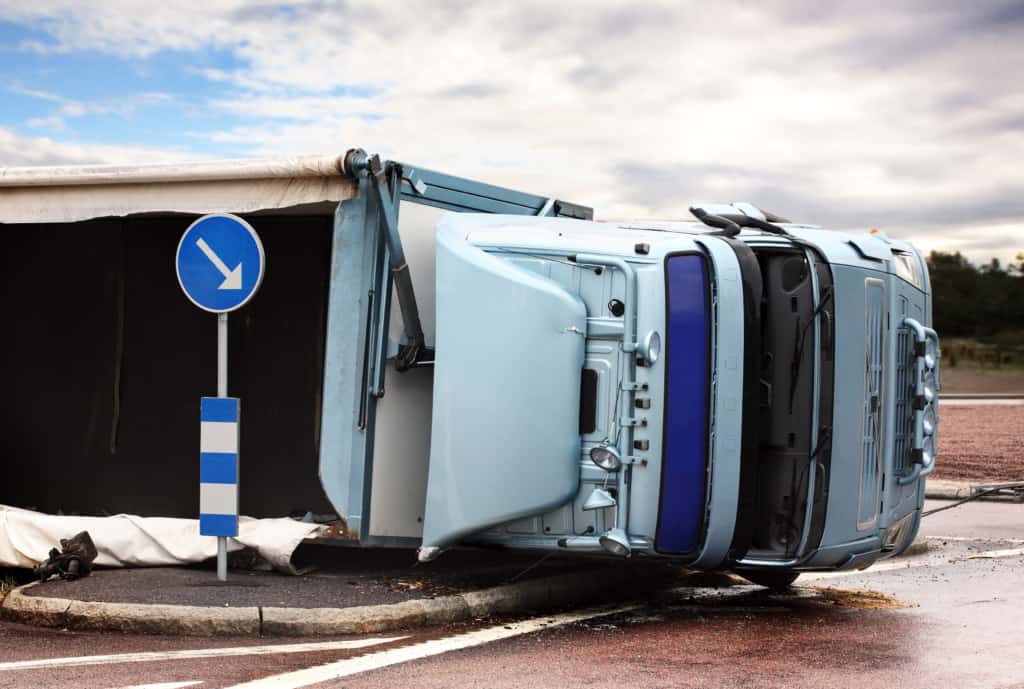 3 Key Elements of a Safety Program
A complete fleet risk management program covers driver safety and vehicle safety. In this blog, we'll explore three key elements of an effective program from a driver safety perspective.
1. Screening and Selecting Drivers
You are looking to expand your fleet or maybe a driver is retiring soon. Whatever the case is, if you are hiring a new driver there are good reasons to do your research and weigh this decision carefully.
Selecting qualified and safe drivers helps reduce the risk of accidents and injuries on the road. By performing a thorough screening process, you can help identify individuals with a history of unsafe driving behaviors early on. Make sure your fleet management program includes these key steps before hiring a new employee:
This screening process applies to anyone who drives for your company. That includes "grey fleet" drivers who use their own private vehicles. It can also include sales reps, administrative assistants, or anyone who runs work-related errands.
2. Monitoring drivers on an ongoing basis
Driver safety due diligence extends well beyond the initial hire of a driver and continues throughout their employment. A comprehensive fleet risk management program involves ongoing efforts to ensure that drivers maintain safe practices and adhere to company policies.
Safety policies and procedures: Establish clear safety policies and procedures, so drivers understand the rules for safe driving. Include guidelines for proper vehicle use, drug and alcohol use, phone use, and more. Click here for a sample policy.
Monitor MVRs and drivers' licenses: Driving violations and license changes can happen at any time. With the use of MVR Monitoring technology, you can make sure only drivers with clean records operate company vehicles.
Incorporate driver training: Implement continuous training to give drivers the skills and knowledge to operate a vehicle safely. Include defensive driving techniques, road safety, and vehicle maintenance, among other information.
When drivers have a clear understanding of the safety program's expectations and requirements, they know precisely what is expected of them and may develop a stronger sense of responsibility for their actions on the road.
3. Analyzing driver behavior and performance
Evaluating the effectiveness of a fleet management program is crucial to ensure that it is meeting its intended goals and making a positive impact on the company's operations and safety. Here are some effective ways to analyze drivers' performance:
Use Fleet management technology: Telematics, GPS tracking, Dashcams, and MVR Monitoring technology can help collect real-time driver data and provide insights into how employees are operating the vehicles on the road.
Review Incident Reports: Analyzing incident reports and accident data can reveal patterns of unsafe behavior or recurring issues that need to be addressed through additional training or coaching.
Regularly scheduled performance reviews with drivers can facilitate open discussions about their performance and areas of improvement.
Overall, a fleet management program is crucial for businesses to operate their vehicle fleets effectively and responsibly. By focusing on safety, efficiency, and compliance, the program can lead to cost savings, improved performance, and a positive impact on the organization's bottom line.
You deserve peace of mind knowing that your drivers are operating safely. Contact us to learn how our MVR monitoring software can support your fleet risk management program.